The pandemic has irrevocably changed housing in the United States on an unprecedented scale, and this isn't just the markets crashing but something much more profound.
Despite the turbulent times and millions of Americans now in poverty, housing demand has actually increased in certain areas of the country as people flee the coastal cities to go to more suburban ones. This trend of leaving the cities was already occurring pre-pandemic; all the pandemic did was accelerate it.
The Current Situation
To make sure we're on the same page contextually here's the current situation for millions of Americans: the pandemic caused many people to be laid off and cut off the money flow for families across the country. Things turned for the worse when the first of the month came when rents and mortgages were due, but with little to no money to pay.
Now that President Biden is in power, things are sure to look up, but it will still be a long road until we reach some level of stability and normalcy.
Fleeing From Cities
Despite orders to stay home and quarantine, people are actually moving faster now than before the pandemic. Realtor.com, a real estate listings website operated by News Corp, performed a study and found more people are moving out of urban areas and going to suburban areas than ever before.
In fact, suburban house inventory plummeted 41% by October 2020 and that number continues to grow as more people continue to shop in those markets.
Pursuit of Happiness
It should come as no surprise the reasons why people are moving have to do with the pandemic and the problems it exaggerated. Since the start of quarantine, Americans are putting a lot more stock into having a better quality of life, a better job, and a more close-knit community than ever before.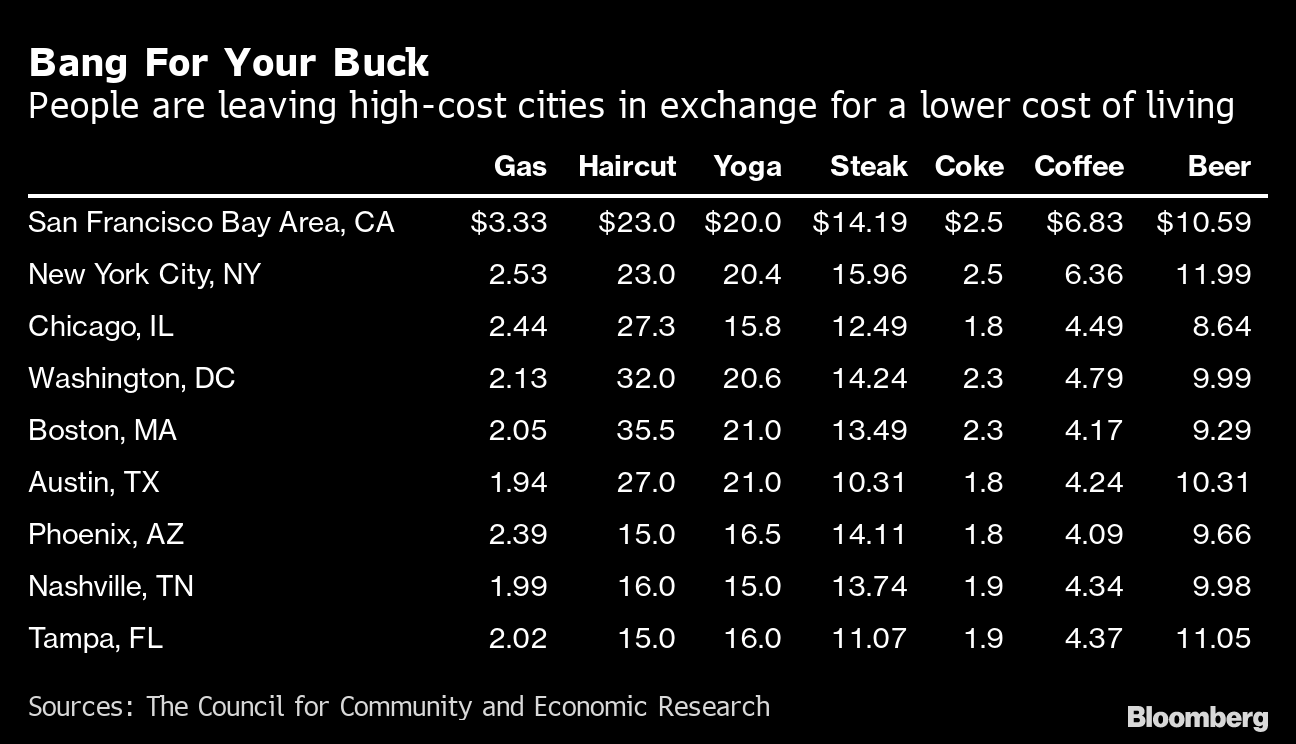 The large coastal cities offered a lot of nice amenities and things to do, but as soon that was taken away by the pandemic, a lot of people didn't see any good reason to stay in such an expensive place, especially if people can work remotely. Now people feel comfortable enough to be able to live where they truly want to versus having to stay in an expensive city because of work or school.
Hot Spots
According to real estate platform Zillow, the three hottest real markets are in Austin, TX, Phoenix, AZ, and Nashville, TN while the coldest (the ones seeing the least growth) markets are New York, NY, Los Angeles, and San Francisco, CA.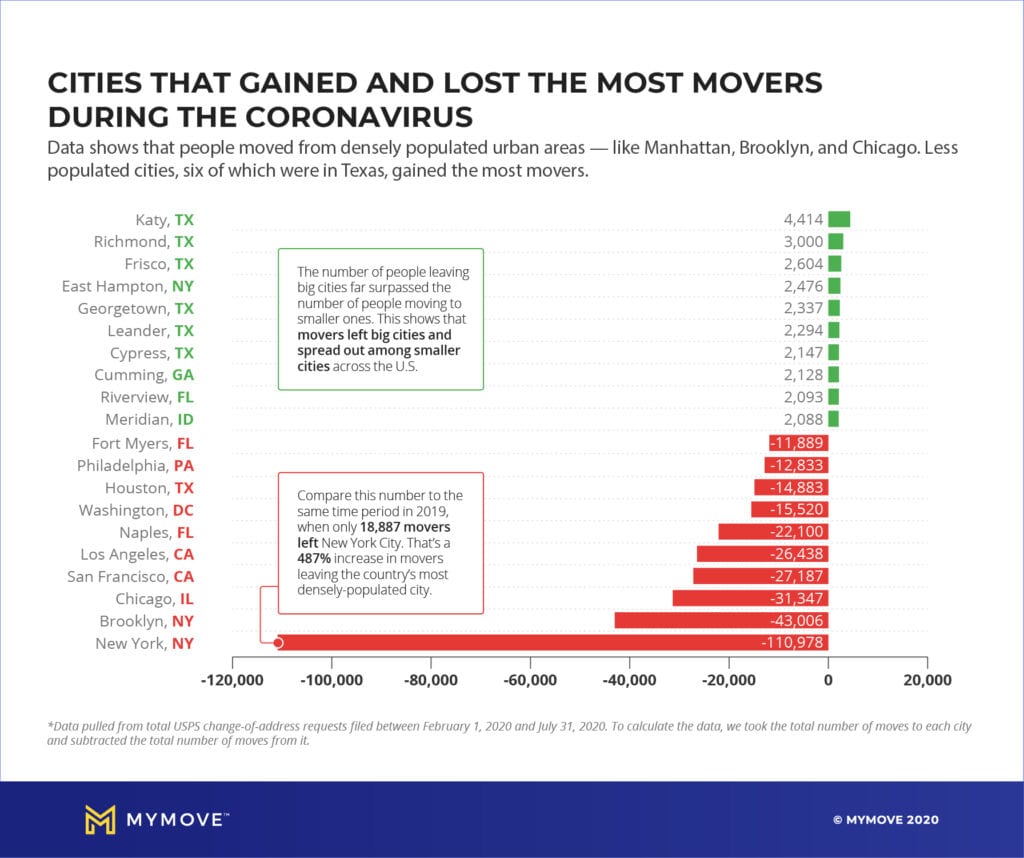 These results are not surprising as the coldest markets are infamous for their incredibly high cost of living, while the hottest markets have both cheaper housing and healthy job growth. Plus, we're now at a point where Millennials are starting to buy their first homes so all these new families will further push the sales of homes.
A New Normal
Zillow predicts this high demand and favorable environment to continue for years; a market with low mortgage rates and a large demand for housing.
And in my opinion, another reason for this new demand for housing in suburban/rural areas is psychological. Americans have been under quarantine for almost a year now and the mental strain has been difficult for a lot of people. People are anxious to escape the quarantine and move on with their lives, so I see it as obvious that people are moving to places that support and allow short commutes and workplace flexibility.
So, what do you think of all this? Thoughts on future housing trends? Be sure to follow us on Facebook and Twitter. And join us on Discord and Telegram to discuss the latest events in the world of finance.