Dogecoin is a cryptocurrency that is built on the "Doge" meme that became common in late 2013. It all began as a prank. Dogecoin is already worth $40 billion, defying all expectations, and its price has increased by 400 percent in the last seven days.
Dogecoin is no longer a laughingstock. Its success has skyrocketed this year, thanks in part to the mass acceptance of bitcoin and other cryptocurrencies.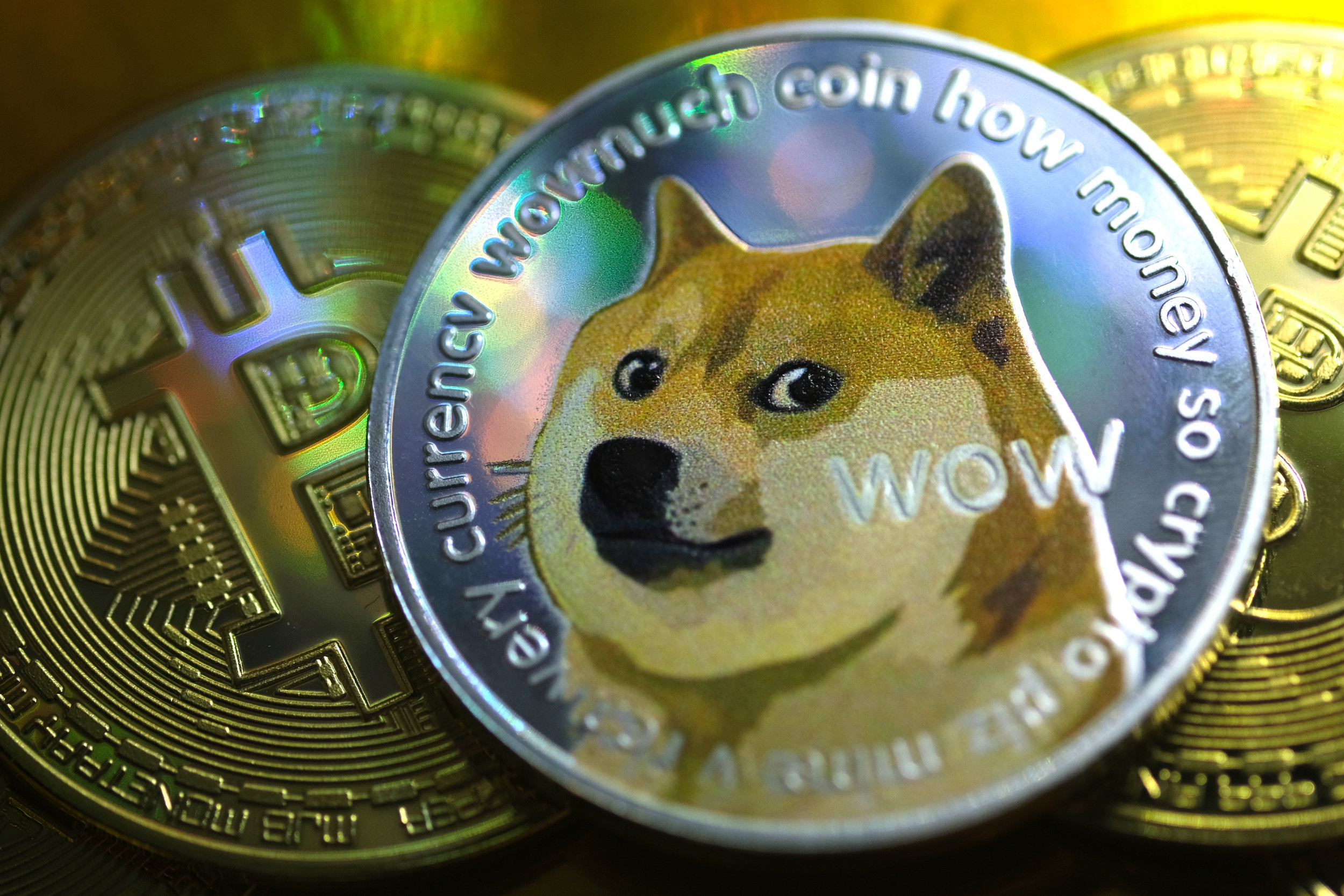 Elon Musk is the most vocal and visible supporter of dogecoin. One of his strange messages to his 50 million fans has the potential to send cryptocurrency prices soaring.
DOGE's Astronomical Movement
That's what happened on Friday, when Musk tweeted "Doge Barking at the Moon" and posted a screenshot of "Dog Barking at the Moon," a painting by Spanish artist Joan Miró.
On the internet message board Reddit, Dogecoin has a cult following, with a common community — similar to the WallStreetBets group behind GameStop's rally — deciding earlier this year to push its popularity "to the moon."
Doge Barking at the Moon pic.twitter.com/QFB81D7zOL

— Elon Musk (@elonmusk) April 15, 2021
Following the drive, Dogecoin saw a 600% increase in value. Dogecoin, like the more heavily exchanged and commonly known bitcoin, is prone to significant uncertainty, meaning it could collapse at any time. However, it has risen at an incredible rate this year.
The cryptocurrency is founded on the meme "Doge," which gained traction in late 2013. A Shiba Inu dog is depicted amid senseless words in multicolored Comic Sans text in the meme.
Dogecoin was created in 2013 by software engineers Billy Markus and Jackson Palmer as a quicker yet more "fun" alternative to bitcoin. It has subsequently attracted a sizable online following.
Markus, who sold all of his Dogecoin when he was laid off in 2015, isn't winning from the coin's meteoric rise. He put it towards the purchase of a Honda Civic.
The Latest Pump for Dogecoin
According to crypto industry data site CoinGecko, Dogecoin currently has a cumulative market share of more than $40 billion, up more than $20 billion in the last 24 hours, defying all odds.
Friday morning, the digital token hit an all-time peak of 32 cents, more than doubling in value from the previous day.
This isn't the first time Dogecoin has seen a meteoric rise. It, like many other cryptocurrencies, is prone to market fluctuations. In 2018, the price of dogecoin started to rise in lockstep with the price of other common digital currencies.
SatoshiStreetBets wants to boost the prices of cryptocurrencies, similar to the subreddit WallStreetBets, which helped spark a surge in GameStop shares at the start of 2021.
Dogecoin has been steadily increasing in value over the last week, reaching a high of ten cents per coin for the first time on Wednesday. In the last seven days, it has increased by 400 percent.
Do you hold DOGE?