Trading app Robinhood filed for its initial public offering on Thursday, revealing that up to 35% of shares would be reserved for retail investors, who seldom get to purchase at the IPO price.
It intends to go public on the Nasdaq under the ticker "HOOD."
As part of a deal with the Financial Industry Regulatory Authority for supplying clients with "false or misleading information," Robinhood agreed to pay a record $70 million in penalties and reparations earlier this week.
Robinhood's Entry into Public Trading
The agreement was seen to be crucial in allowing Robinhood to "flip" its IPO file from secret to public.
Today's news comes after Robinhood was chastised for limiting some trades in response to a surge of interest in GameStop and other meme stocks a few months ago.
The Securities and Exchange Commission is still looking into the trading stop, which prompted congressional hearings, and Robinhood is still a defendant in many related class action cases.
Massachusetts authorities also sued it for suspected securities law breaches.
The SEC is also said to have delayed Robinhood's IPO process due to concerns over the company's expanding crypto-trading business, which increased from $481 million in Q1 2020 to $11.6 billion in Q1 2021. (aided by a major rise in Dogecoin trades).
Robinhood's Financials
According to Robinhood, between 20% and 35% of its shares will be sold at the IPO price to company customers, the majority of whom are retail investors.
Since its inception in 2013, Robinhood has funded approximately $5.5 billion, including $3.4 billion via a convertible note investment in the wake of the trading debacle.
DST Global, Ribbit Capital, Index Ventures, and NEA are among the major investors.
For the first three months of 2021, the Silicon Valley firm reported a $1.44 billion net loss on $522 million in sales, but the whole loss was attributed to a fair market value adjustment to the convertible note financing.
What is Robinhood?
Robinhood is a Menlo Park, California-based financial services company. It is well-known for providing commission-free stock and ETF transactions via a smartphone app that was launched in March 2015.
Robinhood is a member of the Securities Investor Security Organization and is a FINRA-regulated broker-dealer. It is also registered with the Securities and Exchange Commission in the United States.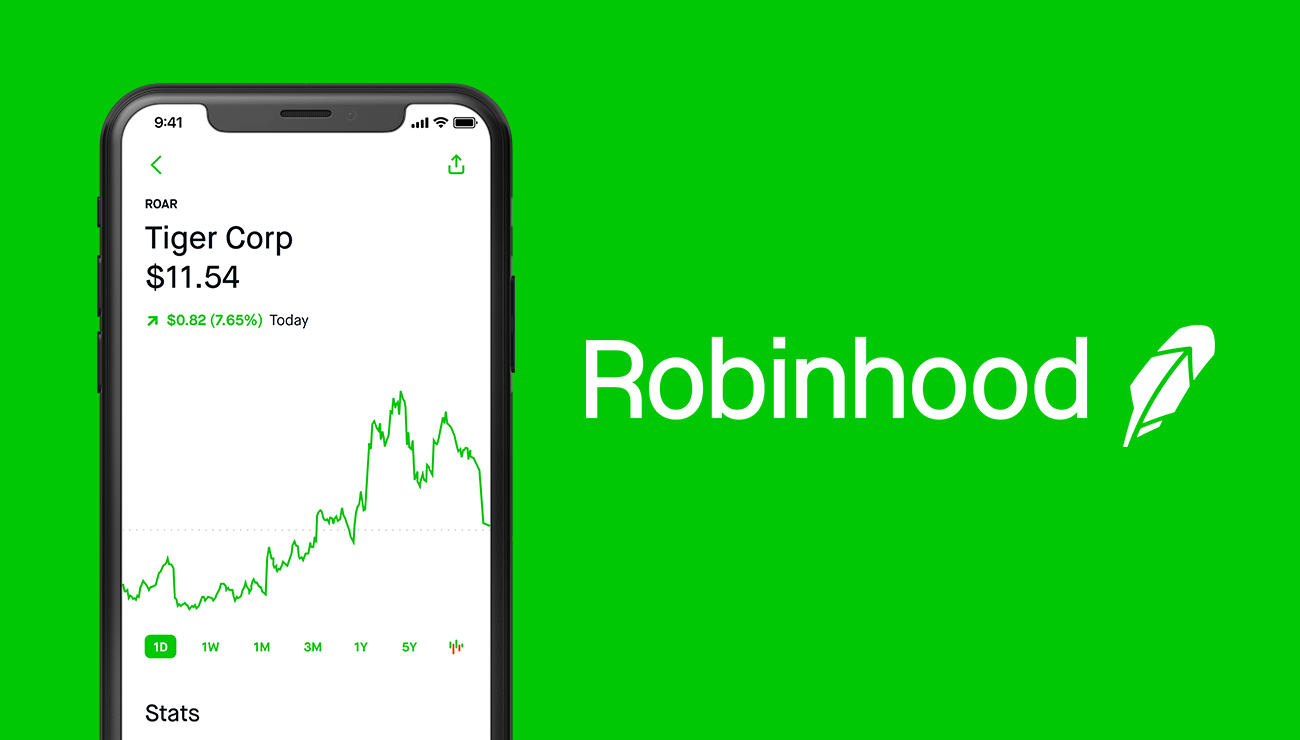 The company's three main sources of revenue are profit from clients' cash deposits, selling order information to high-frequency traders (an activity for which the SEC began an investigation into the business in September 2020), and margin financing.
Robinhood was founded in April 2013 by Vladimir Tenev and Baiju Bhatt, who had previously developed high-frequency trading systems for financial firms in New York City.
The company's name comes from its mission to "give access to financial markets to everyone, not just the wealthy."
The company initially showed out its software to the public at LA Hackers, then published it on the AppStore in December 2014 and officially presented it in March 2015.
How do you feel about Robinhood going public?