As cryptocurrency is further adopted, the sun may soon set on Western Union as it and competitor MoneyGram have lost a ton of money.
Mario Gomes Lozada, a former Merrill Lynch banker, estimates that the combined loss in revenue for both companies will be close to $1 billion. This staggering amount of money could threaten the existence of these companies and the blame can be fairly placed on cryptocurrency and its adoption in El Salvador.
Taking Advantage
People across Latin America, not just in El Salvador, depend heavily on remittances. Much of the people who receive remittances are poor and need every help that they can get from relatives overseas, and as a result, Western Union has taken advantage of the situation.
Huge. But most of the people who use it do not have the technical literacy to figure out BTC. It'd have to become way easier to use. Source: Personal experience/live in LatAm.

— J_F_V (@Jay_Eff_Vee) June 9, 2021
People using Western Union face heavy fees as the company takes huge chunks out of the remittance. Jamie Garcia, a Salvadorian immigrant living in Canada, told CNBC that in order to send $100 over to relatives, he has to pay a 12.5 percent fee. Unsurprisingly, Garcia is frustrated at having so much of his money taken out.
Middlemen
In 2020, 2.5 million people from El Salvador collectively sent almost $6 billion to friends and family still living in the country and a huge chunk of that went to Western Union and other middlemen. That's about 23 percent of the country's gross domestic product.
This is particularly troubling because around 70 percent of all Salvadorans receive these remittances. The average monthly amount is $195, and for some households, remittance makes up 50 percent of their income. Needless to say, a lot of money is taken out of the hands of Salvadorans.
Matt Hougan, chief investment officer of Bitwise Asset Management, calls remittances the area where "our legacy financial system is terrible…" because of the high fees thrown at the population that can't afford them.
GOAT App
This takes us to El Salvador's recent Bitcoin adoption, namely the Chivo app. Chivo is the country's national virtual wallet and it offers no-fee transactions and allows fast cross-border payments. Some like Jamie Garcia, for example, can send money to his relative, and within minutes, that person can go to an ATM and take that money out in cash with zero fees.
2.1 million Salvadorans are ACTIVELY USING @chivowallet (not downloads).

Chivo is not a bank, but in less than 3 weeks, it now has more users than any bank in El Salvador and is moving fast to have more users that ALL BANKS IN EL SALVADOR combined.

This is wild!#Bitcoin🇸🇻

— Nayib Bukele 🇸🇻 (@nayibbukele) September 25, 2021
One of the biggest perks of signing up to Chivo is users will get $30 worth of free bitcoin, which consider how low the monthly wage is, it's a decent sum of money. Chief strategy officer for the Human Rights Foundation Alex Gladstein calls this move an "…incredible humanitarian improvement."
Staying the Course
As it can be imagined, President Bukele was pleased with the news and estimated that Western Union and MoneyGram will lose $400 million should things stay the course; a much lower estimation than Lozada's.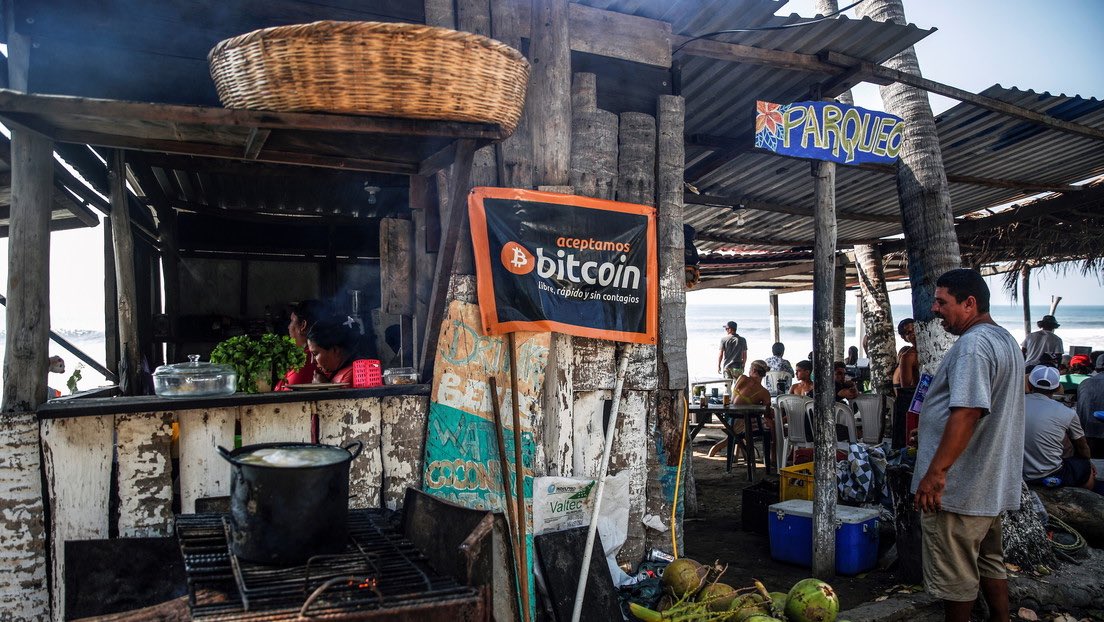 Some experts have said for people to exercise caution before going all-in with Chivo and cryptocurrency. Gladstein points out that the country's system with Chivo really isn't all that different from banks and that the government could freeze accounts.
Final Blow
So far, Western Union, MoneyGram, and similar companies haven't said anything about this news like whether or not they will change their business model. It's worth noting that Western Union is a very old company, over 170 years old.
It would be interesting to see if cryptocurrency is the killing blow for such an old business.