Mastercard has announced that it is partnering up with Bakkt to allow banks and merchants across its payment network to integrate cryptocurrency into its products.
This service is called Crypto-as-a-Service and will allow businesses and merchants to use bitcoin wallets, credit cards, and debit cards with ties to cryptocurrency. People enrolled in the service will be able to sell their digital assets and can join loyalty programs where things like airline or hotel points can be converted into bitcoin.
Needless to say, this is a huge move in further pushing cryptocurrency into the mainstream.
Bakkt Collabs With Mastercard
Bakkt is a cryptocurrency firm that spun off of the Intercontinental Exchange or ICE, a Fortune 500 company that does a lot of different types of financial services. They provide mortgage technology and global exchanges for markets around the world.
With Bakkt, the company will provide custodial services for Mastercard and essentially manage the business from behind the scenes.
Cryptocurrency Rewards Program
On Mastercard's new service, people and merchants can obtain their very own crypto wallet and credit cards to start earning bitcoin. And as stated earlier, companies can start to offer rewards in the form of bitcoin instead of the typical point system that we're used to.
1/ – With MasterCard soon to be letting cards use crypto as payments and also offering crypto-based rewards through BAKKT, are you really going to tell me we'll be in a crypto typical bull and bear market based only on speculation and Bitcoin halvings?

— Tame Crypto (@TameCrypto) October 26, 2021
Bakkt CEO Gavin Michael said the exchange rate for these crypto points is still by the participating country, thus giving customers the ability to earn money from their purchases. Michael said in an interview with CNBC that this reward system is easy "…to get going because you're not using cash, you're putting something that's an idle asset… to work."
Simply Meeting Demand
Mastercard runs one of the most dominant global payment systems in the world alongside Visa. According to the company, there are 2.8 billion Mastercards in use and they have relationships with over 20,000 financial institutions around the globe.
Now the reason why Mastercard is providing this service is due to the ever-increasing demand and interest in digital assets.
He is right. Everything needs to be considered. With #Fiat there's no volatility. Its only going down

— Aude Seynt Martin (@Aude05950727) October 24, 2021
Bakkt conducted a cryptocurrency survey and almost 50 percent of respondents said they bought cryptocurrency in the first six months of 2021. 32 percent who didn't buy crypto assets are at least interested in purchasing before the end of the year. And then additional data suggests that 77 percent of millennials have stated that they're interested in learning more. So needless to say, the market is absolutely there and it is massive. Demand is high and Mastercard is simply meeting it.
Newest Crypto Project
This isn't the first time Mastercard has gone after cryptocurrency, but it's certainly its most intimate endeavor. People can obtain several different kinds of credit and debits cards that specialize in cryptocurrency that is offered by Uphold and Bitpay. The company also works with Gemini to have people earn cryptocurrency rewards based on their spending activity.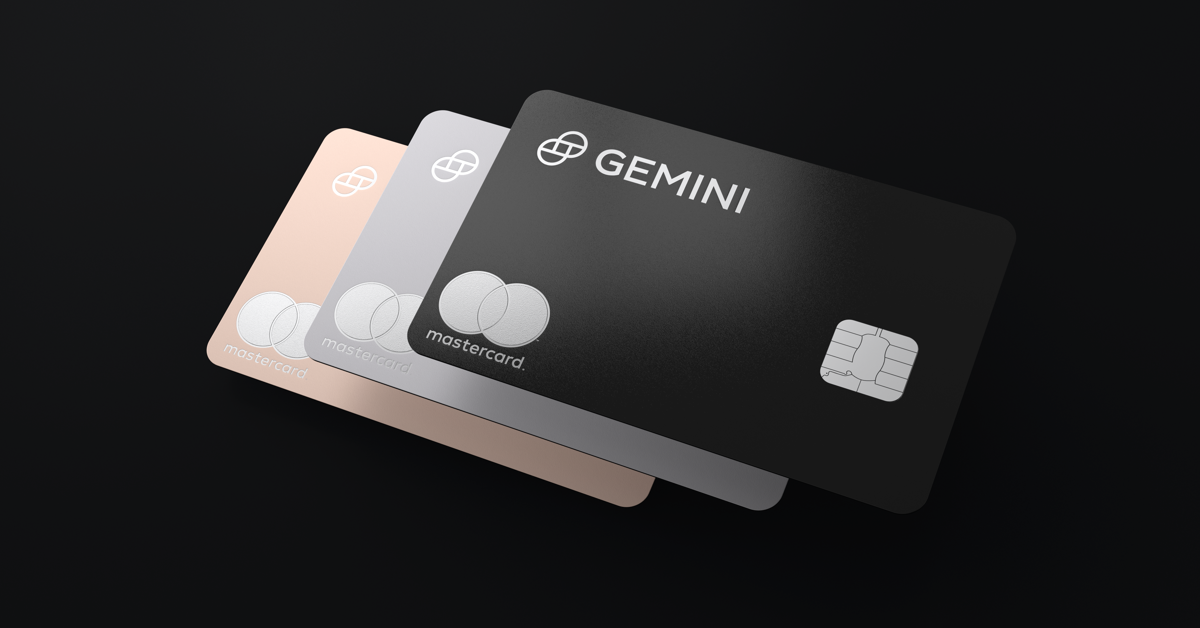 Since the announcement was recently made on October 25, many details of how the service works and what rewards people can win are still unknown, but Mastercard said they were sharing all this and more at a later date.
So far, most people are happy with this new move as the world's financial services continue to warm up to crypto.